Marlow Fencing & Gates
Wide Range Of Fence & Gate Installations Or Repair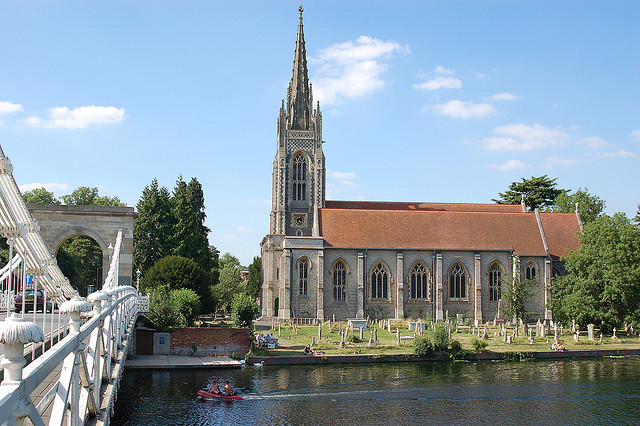 SD Fencing operate within a 20 mile radius of Maidenhead, which include the Marlow area. SD Fencing can install a wide range of quality wooden and metal fencing and gates. SD Fencing have been providing the residents of Marlow and the surrounding area with both high quality fence and gates including installation for nearly 20 years. SD Fencing is proud that we have generations of clients who reside in Marlow that have used our services over the years to provide them with their fencing and gates.
Providing Affordable, Quality Fencing & Gates.
Marlow Fencing & Gates
SD Fencing Marlow
Marlow Fencing & Gates
We are a local fencing company that although based in Maidenhead has always operated in Marlow and the surrounding area. Having provided fences and gates for Marlow residents for over 20 years our local knowledge also helps us to install the perfect fence and gates every time. SD Fencing is very proud to say that our Marlow based customers always come back, recommened us to friends and relatives. SD Fencing values our local Marlow reputation, so rest assured we will always do our utmost to provide you with the fence or gates that you want.
Great Value Pricing
SD Fencing Pricing Guarantee
We always strive to offer the best pricing for all our fencing and gates. Although it is worth noting that we always provide the best quality fencing and gates materials, so whilst in the short term you may spend that little bit more on materials in the longer term you will save money as everything we install will last longer. SD Fencing are also registered for the transfer and disposal of all your waste materials from site as well as fully insured for all our groundworks.
20 Mile Radius Of Maidenhead
Ascot, Bourne End, Bracknell, Burnham, Cobham, Cookham, Henley, High Wycombe, Maidenhead, Marlow, Reading, Slough, Sunningdale, Taplow, Twyford, Windlesham, Windsor & Woking.